Aztec Tribe: New Land
Restore the Aztecs to glory!
Download Requirements
Buy Now to own this game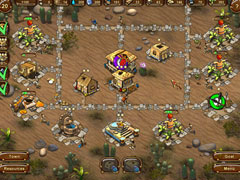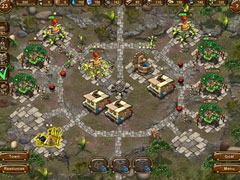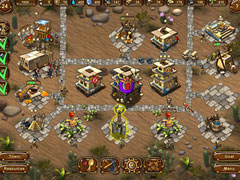 Game Description
Once a prosperous people, the Aztecs fell victim to a terrible twist of fate as torrential rains, earthquakes and a volcanic eruption wiped their land clean. As their leader, you must restore the band of struggling natives to their former glory! Gather resources, build and upgrade buildings, and hire workers while using your wits to form the best plan of action for each of the game's 34 captivating levels. Packed with challenges, rewards and vibrant visuals, Aztec Tribe: New Land is a village builders dream come true!
Download Requirements
Buy Now to own this game
Most Recent Reviews To submit a rating or review, download this game
I am giving this game a 4 cause it keeps locking up and the amount of ads are crazy! game starts off a little slow but picks up with having to trade and figure out exactly what you need. See more See less

The game is really fun to play and you might think you know what is coming next but surprise!!!! you are goimg to be fooled because you can never tell what is going to be ther. love it, See more See less