Bookworm Adventures
Lex is the only worm buff enough to restore order!
Download Requirements
Buy Now to own this game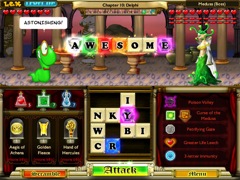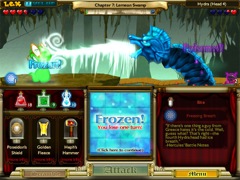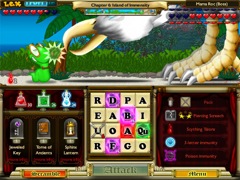 Game Description
The literary world has been hijacked, and Lex is the only worm buff enough to restore order. Help Lex by spelling your way through a saga of monstrous proportions that boasts a star-studded cast the likes of which Hollywood has never seen. You'll revel in the witty companionship of Sinbad, shudder before the wretched 'do of Medusa and sweat under the scrutiny of the awe-inspiring Sphinx. Bookworm Adventures marks the return of everyone's favorite bookworm, and this time you'll have more than words to cut through the gauntlet standing between him and his goal. An ever-growing library of powerful treasures is your ace, and plentiful secrets await those who brave an array of stunning stories and brain-busting mini-games. So gird yourself with the knowledge of ancient gods, timeless heroes and eternal horrors. To survive an epic this bold, you're gonna need all the help you can get!
Download Requirements
Buy Now to own this game