Chicken Invaders 2
Save the solar system from invading chickens!
Download Requirements
Buy Now to own this game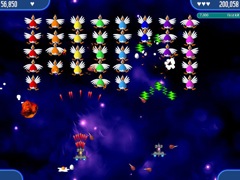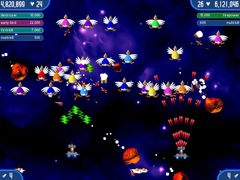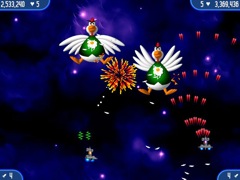 Game Description
Just when you thought it was safe to eat chicken again, the chickens have returned with an organized invasion to take over the entire solar system! Journey to each planet and fight your way through to save the world again! Advance through waves of invading chickens, avoiding falling eggs and collecting power-ups to boost your spaceship's firepower. Fast-paced arcade action for one or two players.
Download Requirements
Buy Now to own this game
Most Recent Reviews To submit a rating or review, download this game
It's simple. Do you like Space Invaders or similiar shooters? Get this game. A more colorful surrounding/background would've been nice rather than the blackness of space (why not farm areas?) but it doesn't damage the game. See more See less