Jackpot Match-Up
Turn Penny's life around, one puzzle at a time!
Download Requirements
Buy Now to own this game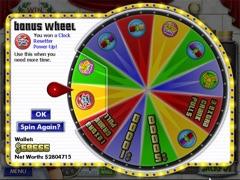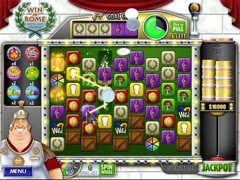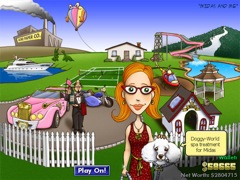 Game Description
Poor Penny just got fired, and now it's off to Vegas to help her turn her life around in this casino-themed puzzle game. Highlight tiles to match the goal chain, and use linker tiles to earn spins on the exciting Bonus Wheel! Hit the Jackpot to access new casinos and choose fun objects to buy and improve Penny's life; like a Philivox Wireless HD Dog House, or a Custom Hot Air Balloon! Developed by the creators of the wildly popular Saints and Sinners game series, Jackpot Match-Up is an addictive puzzler that will keep you coming back for more!
Download Requirements
Buy Now to own this game
Most Recent Reviews To submit a rating or review, download this game
I thought this sounded like a decent enough game. Earn your way from rags to riches with a handful of casinos and the variety of games inside. Oops, did I say "variety"? I haven't played to the end yet (and never will) but apparently it's just the one game. That's right, there may be different casinos but they all have the same game. One game in a title like this is unacceptable unless it has a little complexity. If you're gonna use a single, simple game it better be the second coming of Tetris! This isn't a bad game but I'd bet most will get their fill from the demo. It gets old, and there's no challenge unless you want to continually try beat your highest profit amount. Some will find it addicting, but I'd rather see this game remade as a mystery. Help "Jackpot Match-Up" rescue the other games that went missing from his casino and move quickly, the owner is going broke and that fire insurance is looking very tempting! See more See less