Poker Superstars II
Can you beat some super poker players?
Download Requirements
Buy Now to own this game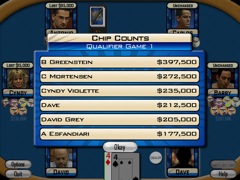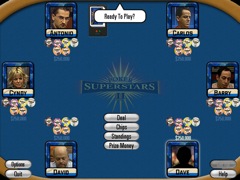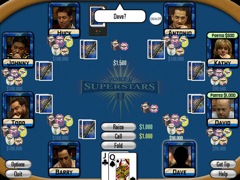 Game Description
You have been invited back for Season 2! Import your own photo into the game, so you can become the Poker Superstar you know you are. Then get ready to battle through an exciting new tournament against fifteen of pokers top players (including Johnny Chan, Barry Greenstein, Carlos Mortensen, and Cyndy Violette) powered by an amazing new artificial intelligence system that has learned to win by playing millions of simulated tournaments! The Superstars are ready to win, are you?
Download Requirements
Buy Now to own this game