shadow-wolf-mysteries---bane-of-the-family
http://www.iwin.com/games/shadow-wolf-mysteries---bane-of-the-family
7406384646653968081
Shadow Wolf Mysteries - Bane of the Family
http://static.iwincdn.com/images/product/7406384646653968081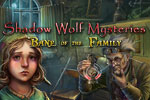 Return to the De la Fer estate to help the count unravel the curse that has been passed down through his family!
...read more
We protect your privacy. Review our privacy policy.
Shadow Wolf Mysteries - Bane of the Family is Our games are guaranteed safe and free of viruses and malicious software. We have rigorous internal testing and we are members of the McAfee SECURE program, which ensures that our games are tested externally daily and approved. iWin.com is also Verisign Secured certified and an accredited business by the Better Business Bureau (BBB).
Click logos below for more information.